To filter by multiple party roles, find the "Parties" filter box and click the PLUS ICON to create an additional filter box.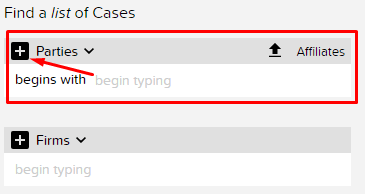 Once you have as many filter boxes as you need, click on the DROPDOWN ARROW beside the role type and SELECT your desired role for that filter box, then click SAVE.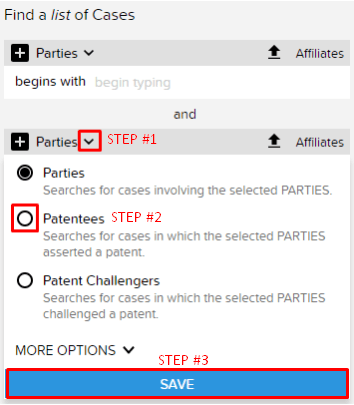 If you do not see the role you are looking for in the drop-down, click MORE OPTIONS.
Now type in the parties you would like to filter for and click VIEW RESULTS in the top right corner of the page.
TIP: You can do the same thing with Firm and Attorney filters!