Click Search for Cases on the Search page.

Type in your firm in the Firms box, wait for the drop-down suggestions and click on the firm's name to select it.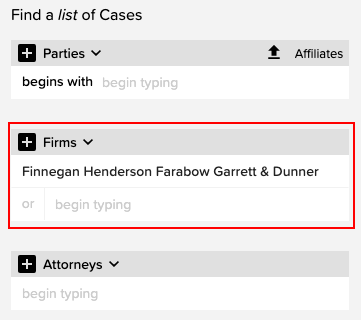 Click the little down-arrow next to the word Firms and select Patentee Firms as the role, then click SAVE to commit the selection.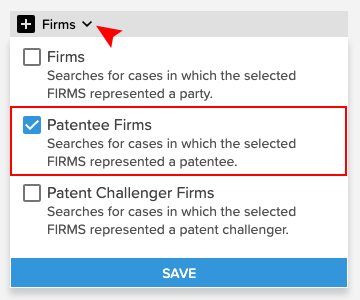 Click VIEW RESULTS in the top right of the page.