The colored circle near your Binder Name means you have unsaved changes. To save your results, click FILE/Save. This will save your results into your account on your Binder Wall.

To get to your Saved Binders, click the Navigation Icon in the top right of the page, then click Saved Binders.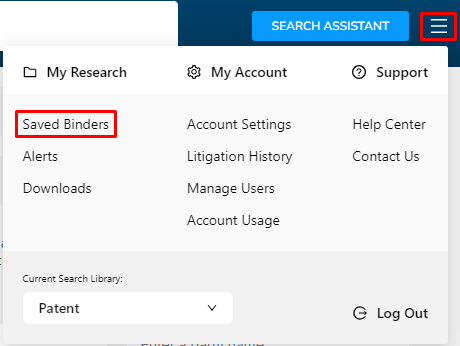 The FILE/Save option is how you save results that you created from the Custom Search section of the search page. "Save As" should only be used to save a new copy of results, usually results that were shared with you by another users, or results from the Profiles section of the search page.