To determine if a litigated patent has been issued a certificate of reexamination, start with a Patent search under the Profiles section of the search page. Begin typing your patent number and select it from the patents that appear in the drop-down suggestions.

If the patent has completed a reexamination proceeding, there will be "Reexamination Certificates" in its "Summary" tab.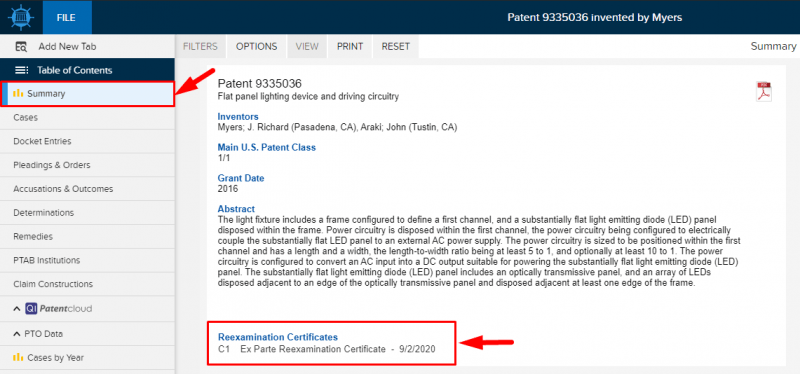 If you need more information, click the PDF icon in the summary tab to load the newest version of the patent. The reexamination certificate will appear on the last page(s).