On the Search page under the "Profiles" section, type in a patent number and choose it from the drop-down.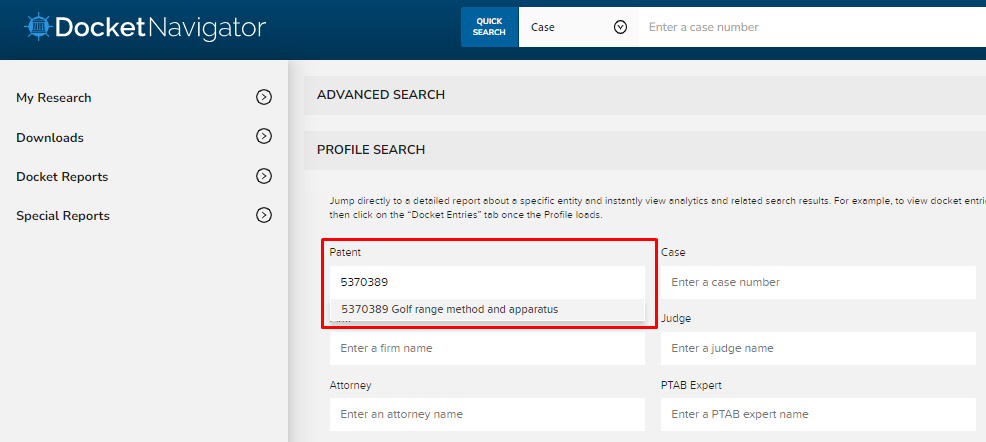 Once in the Patent Profile, click the Determinations tab. The search results will automatically reflect Patent Appeals data when applicable.

To ensure this data is visible, click VIEW and make sure that "Appeal Status" and "Appeal Extended Status" are both checked. Then click SAVE AS DEFAULT FOR ALL PATENT PROFILES.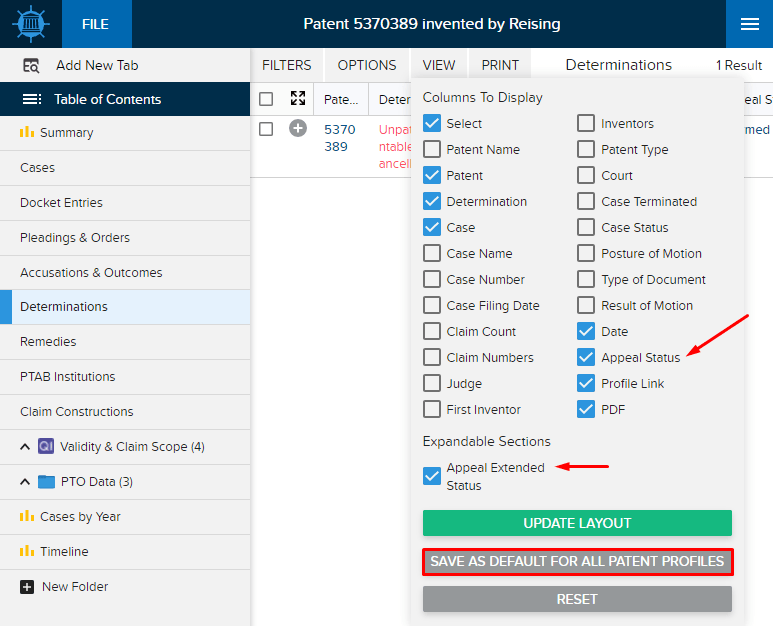 Be sure to check out other searches with appeals results, such as Pleadings & Orders, Claim Constructions, Remedies or Determinations anywhere they appear, such as the Patent Profile, Case Profile or as a stand-alone search. Anywhere a court decision appears, it's likely there is corresponding appeals data available.