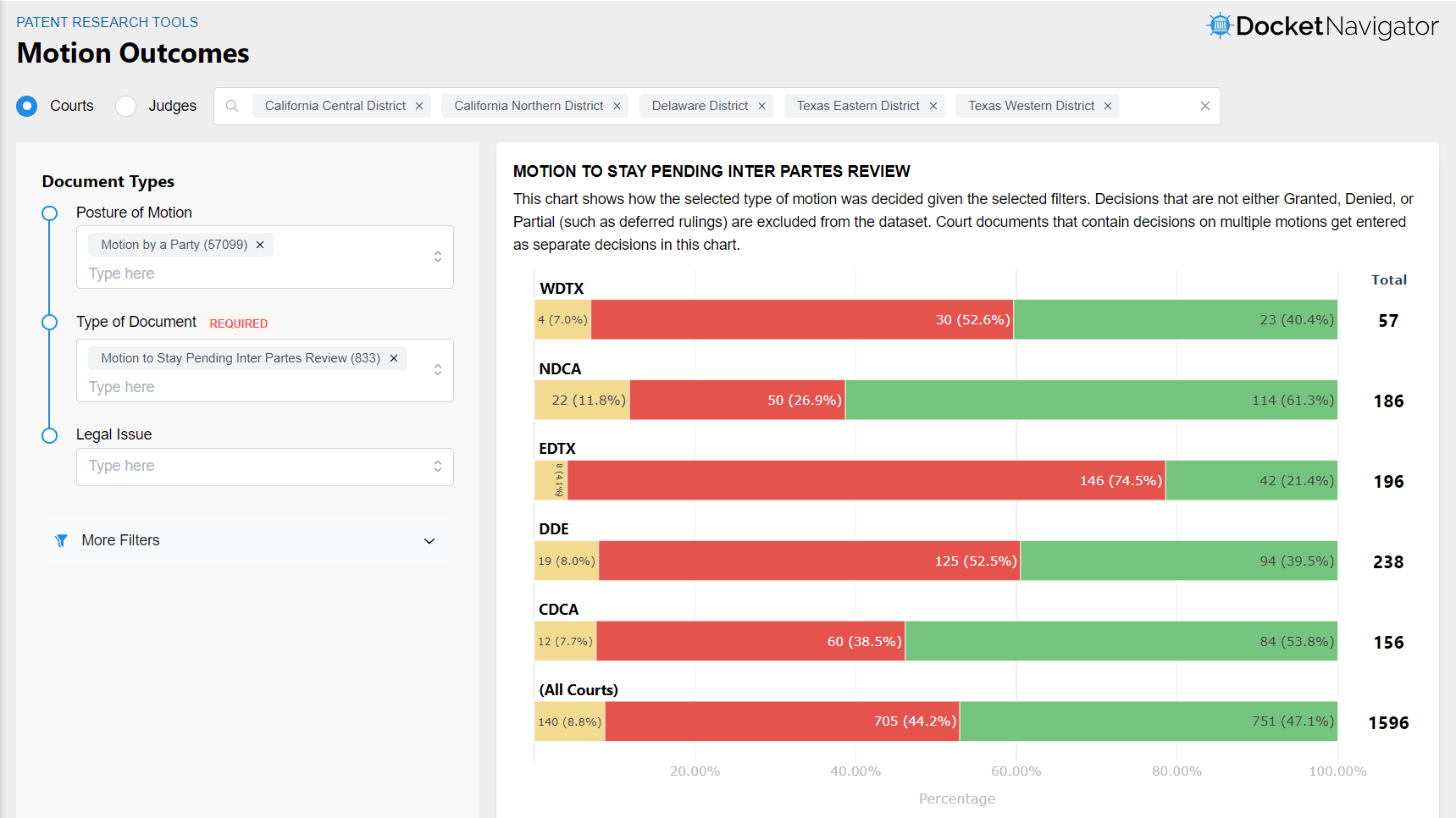 Docket Navigator's Motion Outcomes page allows users to compare outcomes for a specific type of motion between multiple courts or judges alongside the aggregate motion outcome data for that specific motion type. Litigators can use this tool to view the likelihood of different courts or judges to rule on a particular motion in their client's favor. Users can compare the motion results in different venues, compare motion results before particular judges within a venue, and answer questions like:
When and how often has this court granted or denied this type of motion in the past?
My case has been filed but not assigned a judge yet. How have each of the judges within the court tended to rule on this specific motion?
Which courts are most likely to grant or deny a specific motion?
Location
Search Page > Analytics Toolkit > Decisions and Outcomes > Motion Outcomes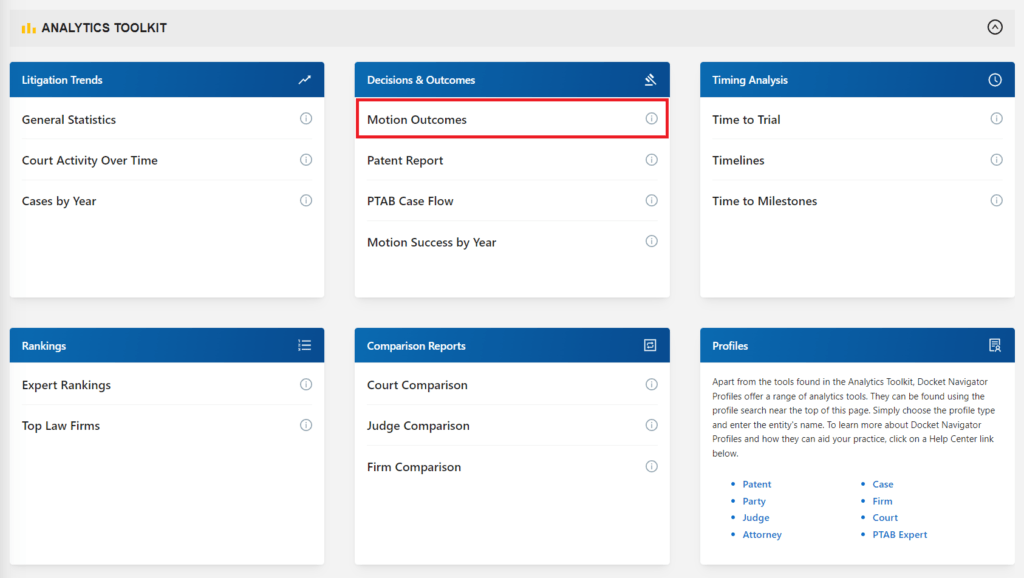 Analytics Toolkit Features
We've been hard at work on a full spectrum rebuild of our analytics toolkit to give our users faster, more focused data visualizations and easy access to the data behind the charts. Here are a few of the features that come with the upgraded analytics toolkit.
For a thorough explanation of Docket Navigator coverage, please visit the scope of data page.