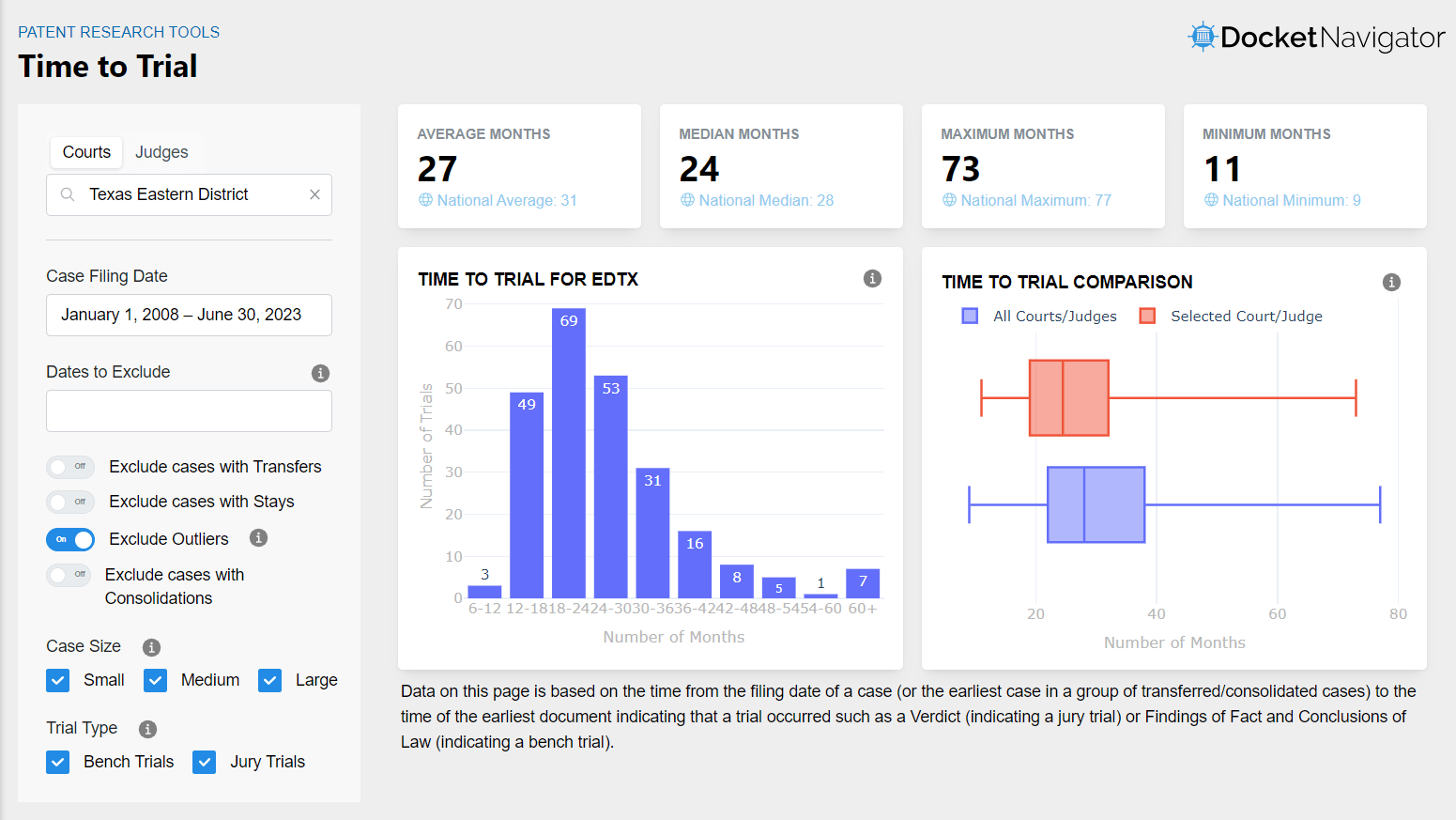 The Time to Trial page provides data about the time to trial before a selected U.S. District Court or judge. View a court or judge's Average, Median, Maximum, and Minimum months to trial compared to their respective national statistics, visualize the time to trial data in various chart forms, and address common questions such as:
How long should my client expect for their case to get to trial?
Is this judge faster or slower than other judges to hear cases?
How many cases in this district took between 18 and 24 months from filing to trial?
Will it change my estimated time to trial if I opt for a bench trial?
Does case size affect time to trial? If so, can I alter my accusations to expedite the case?
Location
Search Page > Analytics Toolkit > Timing Analysis > Time to Trial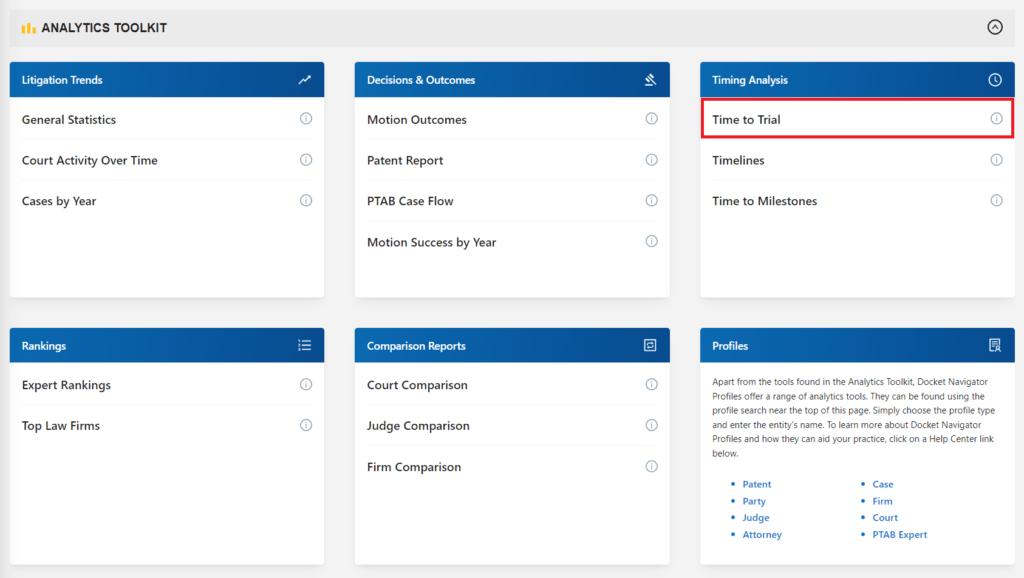 Analytics Toolkit Features
We've been hard at work on a full spectrum rebuild of our analytics toolkit to give our users faster, more focused data visualizations and easy access to the data behind the charts. Here are a few of the features that come with the upgraded analytics toolkit.
For a thorough explanation of Docket Navigator coverage, please visit the scope of data page.