Timelines
View cases and important milestones charted against each other on set timelines - perfect for viewing groupings of related cases, MDLs etc.
View a group of cases as parallel timelines with color-coded litigation milestones, which link to their underlying documents. Quickly view timelines for whatever search criteria you choose, and answer questions like:
Were there any timeline trends among this judge's cases?
How long from filing are this attorney's cases normally transferred?
How have this court's case timelines shifted over time?
Location
Search Page > Analytics Toolkit > Timing Analysis > Timelines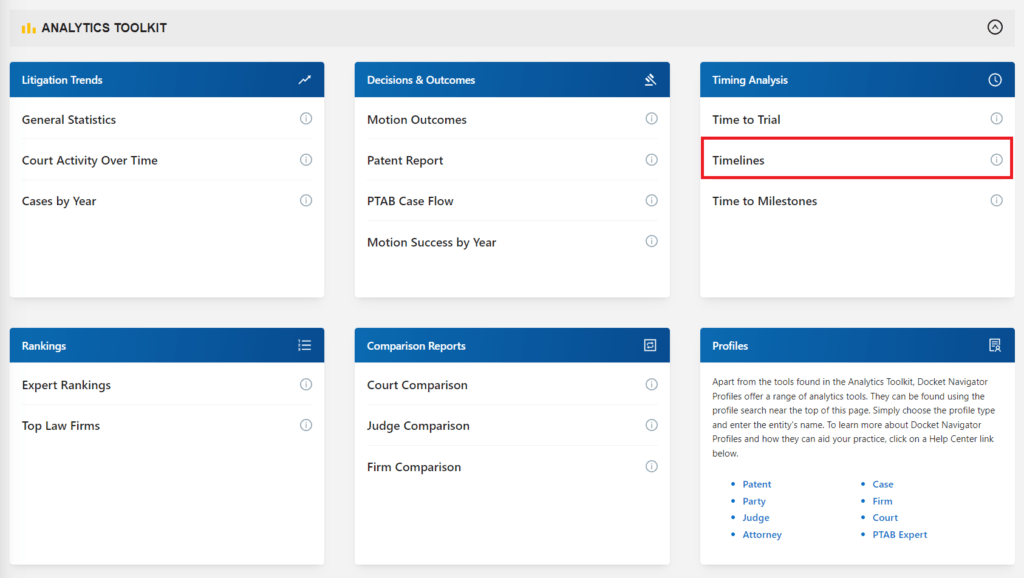 Last Updated: November 15, 2023