Motion Success by Year
This tool shows the outcomes of more than 400 different types of motions over time, filtered by judge, court, or any other criteria you select.
The Motion Success by Year page shows the outcomes of decisions on motions of the specified type(s) by year. Estimated current year totals are computed by assuming new decisions will be issued, and will reach the same proportionate outcomes, as decisions which have already occurred this year to date. This feature provides users with a visual representation of motion success in specified parameters, allowing users to address common questions such as:
Has this judge continued to grant motions in the same proportions over the last several years?
What are the motion trends in like in this district?
What are the motion success trends for a specific patent technology?
Location
Search Page > Analytics Toolkit > Litigation Trends > Motion Success by Year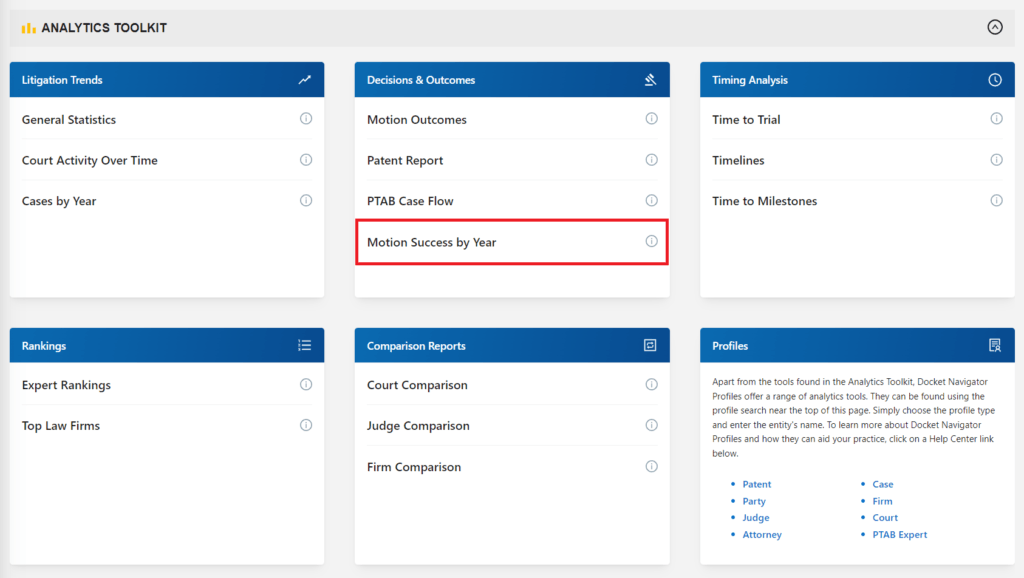 Last Updated: November 15, 2023